Genestra Multi Cal Mag Liquid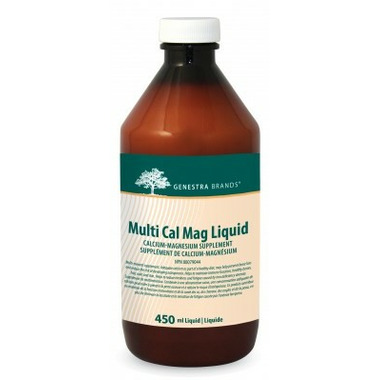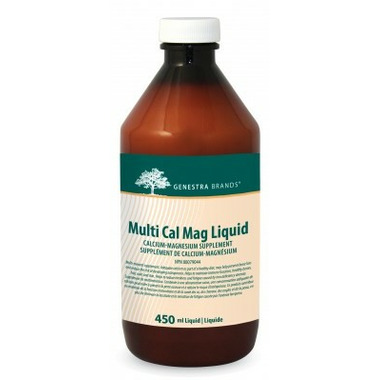 Genestra Multi Cal Mag Liquid
Genestra Multi Cal Mag Liquid includes 1200 mg of calcium and 500 mg of magnesium per daily dose. Plus 200 IU of vitamin D3, 10 mg of iron and 200 mcg of chromium.
Features:
Helps in the development and maintenance of bones and teeth
Provides support for healthy glucose metabolism and red blood cell formation
Calcium intake, when combined with sufficient vitamin D, a healthy diet, and regular exercise, may reduce the risk of developing osteoporosis
Delicious natural almond flavour
Multi Cal Mag combines concentrated doses of calcium and magnesium, plus vitamin D and essential trace minerals. Long term supplementation with high doses of calcium and vitamin D may help to reduce incidence of facture risk.
In the Women's Health Initiative clinical trial and cohort study, 36,282 postmenopausal women were randomized to receive either placebo or 1000 mg of calcium plus 400 IU of vitamin D3 daily for an average trial period of 7 years.
In the calcium and vitamin D3 treatment group, hip fracture risk was significantly reduced in comparison with the placebo group. Hip fracture risk was further reduced in the approximately 42% of participants that had no history of calcium or vitamin D supplement usage at the start of the trial. After 5 years of calcium;vitamin D supplementation, hip fracture risk was reduced by approximately 38% in this participant subset.