Genestra Super Lipoic Acid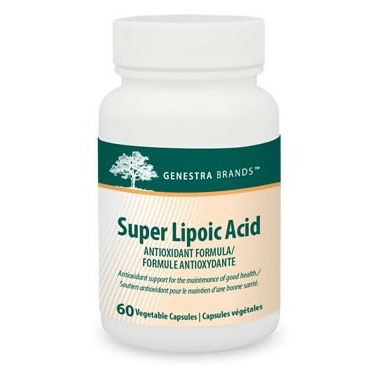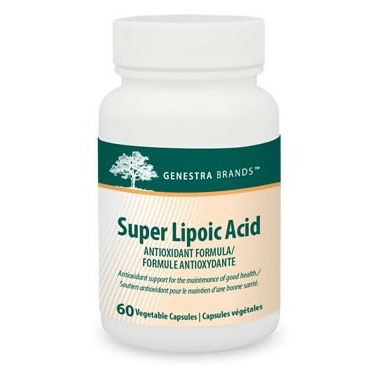 Genestra Super Lipoic Acid
Genestra Super Lipoic Acid provides antioxidant support for maintenance of good health. This formulation includes 700 mg of alpha-lipoic acid per daily serving. An estimated 30-50% of patients with Type II diabetes experience neuropathy symptoms. Hyperglycemia, impaired insulin signaling and increased oxidative stress are each considered major contributing factors for neuropathy symptoms in diabetic patients. Alpha-lipoic acid is a naturally occurring fatty acid that is a cofactor in cellular energy metabolism processes, acts as an antioxidant and promotes glucose cellular intake. In diabetic patients with Distal Symmetric Polyneuropathy (DSP), daily supplementation with 600 mg of alpha-lipoic acid for 5 weeks significantly decreased stabbing; burning pains, and improved Neuropathy Symptoms and Change (NSC) scores.
Recommended Dose:
Take one capsule two times daily with meals or as
recommended by your healthcare practitioner.