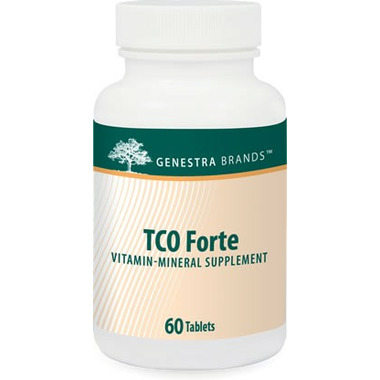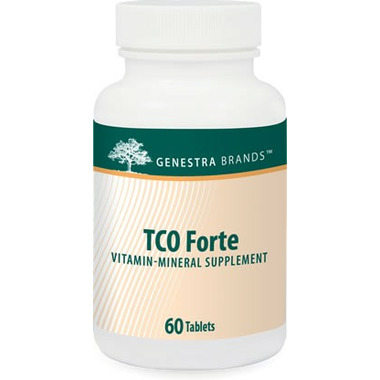 Genestra TCO Forte is a multi-mineral, multi-vitamin and antioxidants formulation. With added antioxidants for the maintenance of good health and help with the development and maintenance of bones, teeth and gums, tissue formation, wound healing, and maintenance of proper muscle function. In a convenient tablet format, TCO Forte provides chondroitin sulfate along with a well-balanced proportion of synergistic nutrients, selected to support the health of tissue and bones.
Features:
Combination of glucosamine sulfate, chondroitin sulfate, amino acids and herbal ingredients
Promotes joint comfort (individual results may vary)
Helps support and maintain cartilage
Recommended Dose:
Take one tablet daily with a meal, a few hours before or after taking other medications, or as recommended by your healthcare practitioner.

Ingredients:
Beta-carotene, Calcium, Chondroitin Sulfate, Green tea leaf std. extract, Green Tea Leaf/Shoot, Hesperidin, Horsetail Aerial Parts, Magnesium, Manganese, Rutin, Vitamin A, Vitamin C, Vitamin E, Wild Yam Root, Zinc