Genestra THR Vitamin-Mineral Supplement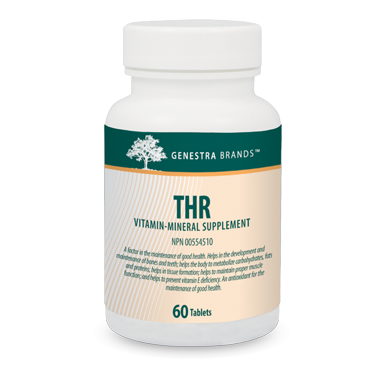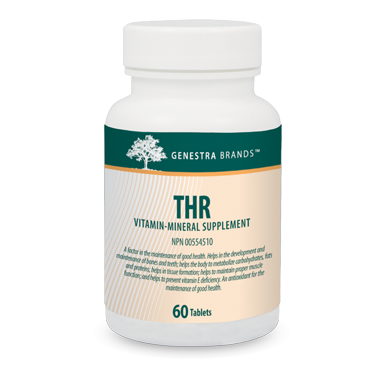 Genestra THR Vitamin-Mineral Supplement
Genestra THR Vitamin-Mineral Supplement is a multi-vitamin formula with cayenne.
Features:
Helps in the development and maintenance of bones and teeth
Helps to maintain proper muscle function
Cayenne is traditionally used in Herbal Medicine to help support peripheral circulation
Helps to prevent vitamin E deficiency by providing 60 IU of vitamin E per daily dose
Includes 100 mg of magnesium and 20 mg of cayenne fruit per daily dose THR is a combination of cayenne fruit, magnesium, and vitamin E that helps to maintain good health. Capsaicinoids are responsible for the pungent flavour of cayenne, and the primary and most potent capsaicinoid is capsaicin.