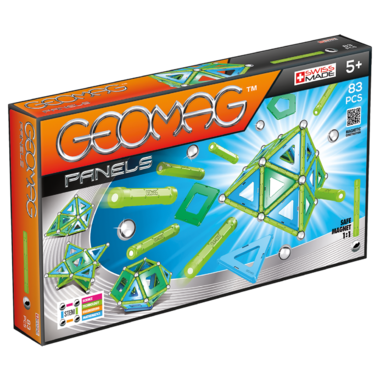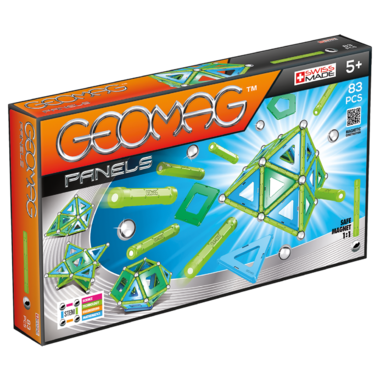 Magnetic forces and geometric shapes combine to create the Geomag Panels range: this has now been completely updated, with brand new colours and number of pieces. The bright and transparent panels make the structures more solid. These take shape thanks to the colourful triangles, squares and pentagonal panels. Triangles, hexagons and many more geometric shapes will inspire you with Panels 83.
Features:
Includes 83 pieces
Small parts may be swallowed and spheres that may represent a chocking hazard
Keep away from sensitive devices such as credit cards, computers, magnetic media and medical devices (pacemakers)
Suitable for children ages 5 and up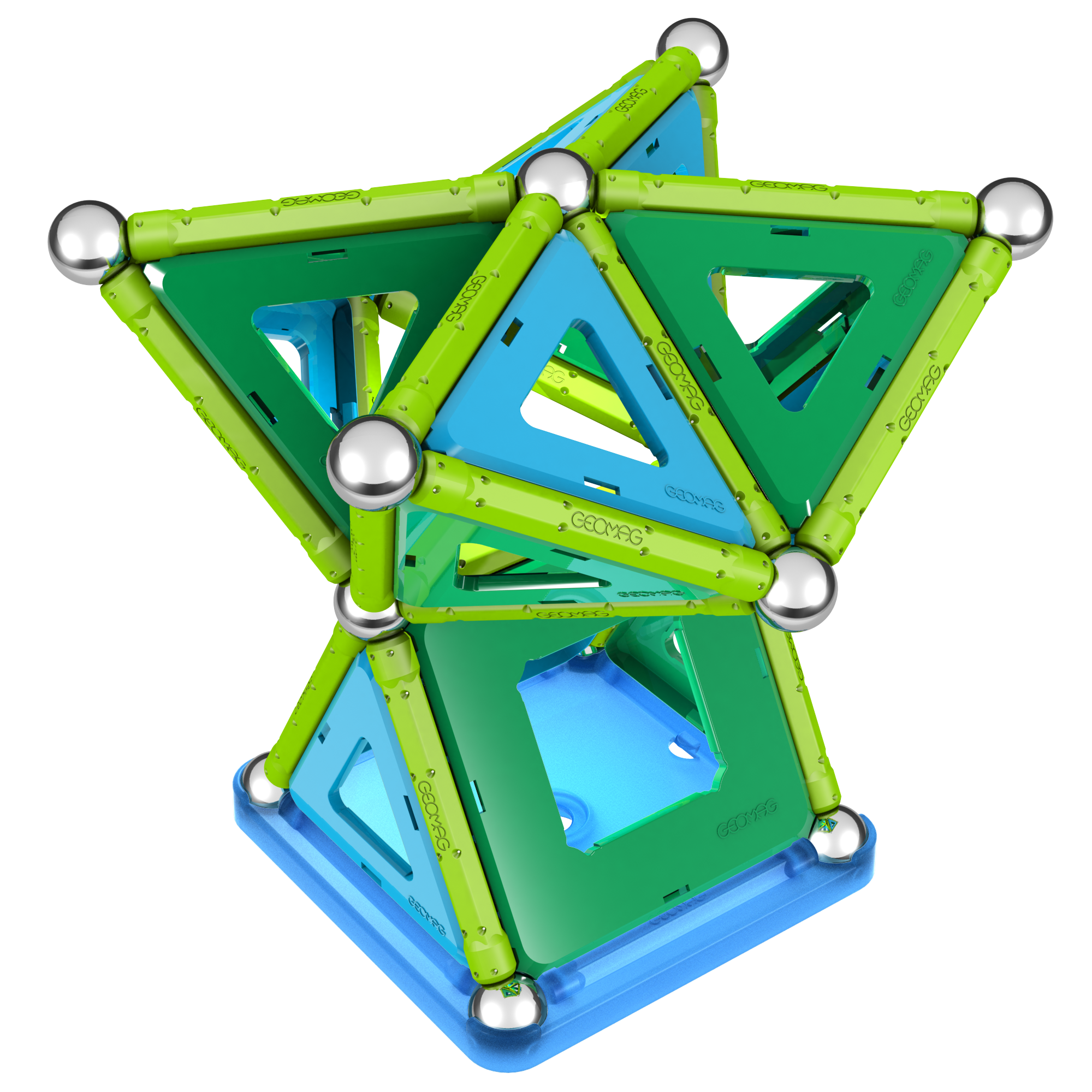 Mary Ann:
a few months ago
I gave this item to my 2 older boys (7 & 4) for Christmas and they have both enjoyed playing with it. The pieces are a little tricky to put together for my younger son but but once they got the hang of it they were building lots of things with the pieces. Only con is that the little metal balls are hard to contain and are a major choking hazard for my little one (18 months).
Page
1