Giddy Yoyo Raw Organic Chocolate Bar Orange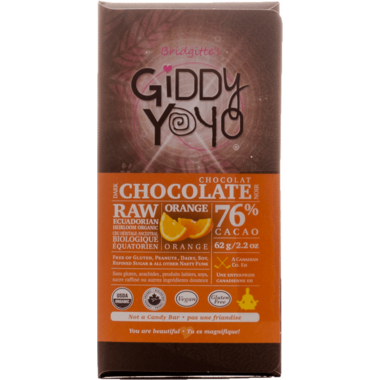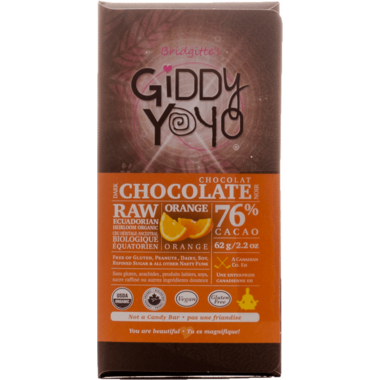 Giddy Yoyo Raw Organic Chocolate Bar Orange
This is like the orange chocolate you knew as a kid, only way better for you on so many levels.

I'm not sure who Terry is but we are continually being compared to her. Fruit and chocolate have such a beautiful synergy (just imagine a durian chocolate…yum). Giddy Yoyo 76% Orange is a combination of the highest quality certified organic orange essential oil with their next level cacao. Let your inner child run wild and free!

Ingredients: Love & Gratitude, *Arriba Nacional Cacao Paste, *Unrefined Cane Juice Crystals, *Arriba Nacional Cacao Butter, *Orange Essential Oil. *Certified Organic by ECOCERT Canada.