Giddy Yoyo Raw Organic Chocolate Bar Sweet Vanilla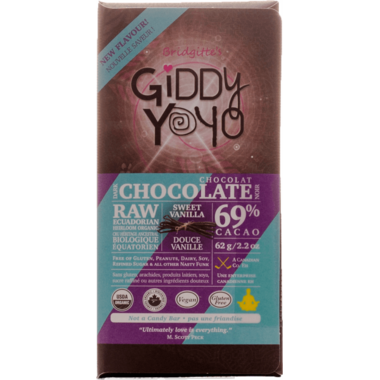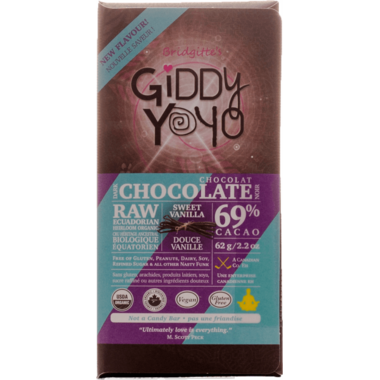 Giddy Yoyo Raw Organic Chocolate Bar Sweet Vanilla
69% Sweet Vanilla is their idea of the perfect 'transition' bar; real dark chocolate for those desiring to make the gentle leap from milk chocolate to dark chocolate, yet also appeals to those who love the dark dark bars. Go figure!

This bar was originally the 63% SWEET, however they thought the recipe needed to be tweaked…enter the deliciousness of the 69% Sweet Vanilla! This alchemic combination of heirloom dark unroasted cacao, mineral rich cane juice crystals, coconut oil and a pinch of the best vanilla beans & Ecuadorian mountain salt merge together to create a mylkie malty marshmallowy chocolate divinity!

Ingredients: Love & Gratitude, Cert. Organic Raw Arriba Nacional Cacao Paste, Cert. Organic Raw Unrefined Cane Juice Crystals, Cert. Organic Raw Arriba Nacional Cacao Butter, Cert. Organic Coconut Oil, Vanilla Beans, Mountain Salt.