Glee Gum All Natural Cinnamon Gum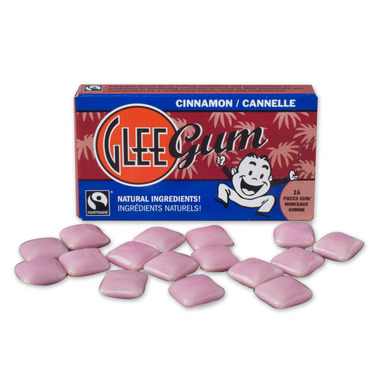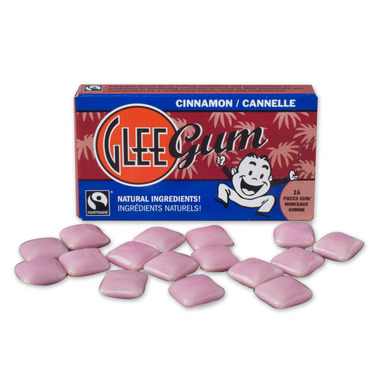 Glee Gum All Natural Cinnamon Gum
Glee Gum is made with natural ingredients like pure cane sugar, brown rice syrup, and delicious, natural flavours. Glee's unique gum base contains super chewy chicle, a tree sap harvested sustainably from sapodilla trees in the rainforests of Central America.

Glee Gum is: Vegetarian, Non-GMO Project Verified, Certified Kosher, Additive Free, Dairy Free, Wheat Free, Gluten Free, Egg Free, Yeast Free, Nut Free, and Peanut Free. Soy is Present in the Facility.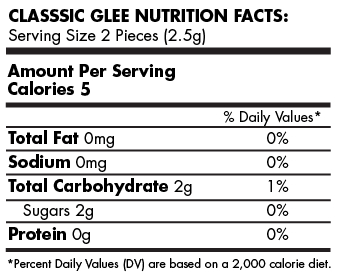 Ingredients: CANE SUGAR, GLUCOSE, GUM BASE (CONTAINS NATURAL CHICLE), BROWN RICE SYRUP, NATURAL CINNAMON FLAVOR, GUM ARABIC, RED BEET COLOR, RESINOUS GLAZE, BEESWAX, AND CARNAUBA WAX. Sweetened with cane sugar traded in compliance with Fairtrade Standards, total 42%.