Glee Gum Sugar-Free Wintergreen Gum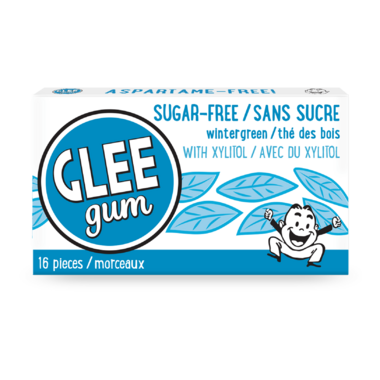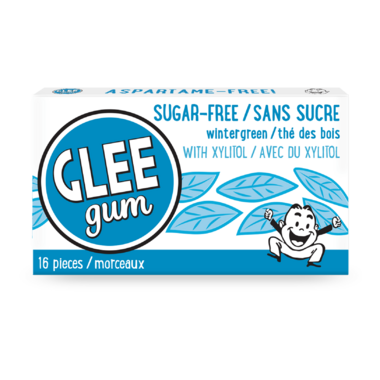 Glee Gum Sugar-Free Wintergreen Gum
Sugar-Free Glee Gum is sweetened with 100% xylitol from American birch and beech trees. Xylitol is a safe alternative to artificial sweeteners and benefits dental health. Glee Gum contains NO artificial preservatives, flavors, colors, or sweeteners (e.g. aspartame, saccharin or cyclamate). All Glee Gum is vegetarian, Non-GMO Project Verified, certified kosher, additive free, dairy free, wheat free, gluten free, egg free, yeast free, nut free, and peanut free.
Features:
Delicious, natural, sugar-free wintergreen chewing gum
Refreshing, minty flavor

No sugar; no aspartame or other artificial sweeteners
No artificial colors or flavors
No preservatives
Non-GMO Project Verified
Plastic-free gum base
Made with chicle to help conserve the rainforest
Sweetened with 100% xylitol for dental health
Packed in biodegradable, recycled cardboard
Made in the USA
Great alternative to conventional chewing gum!
Ingredients:
XYLITOL, GUM BASE (CHICLE, CALCIUM CARBONATE, CANDELILLA WAX, DEHYDRATED CITRUS PEELS), NATURAL WINTERGREEN FLAVOR, GUM ARABIC, RESINOUS GLAZE, BEESWAX, AND CARNAUBA WAX.
Soy is present in the facility.