Glutino Gluten Free Chocolate Vanilla Creme Cookies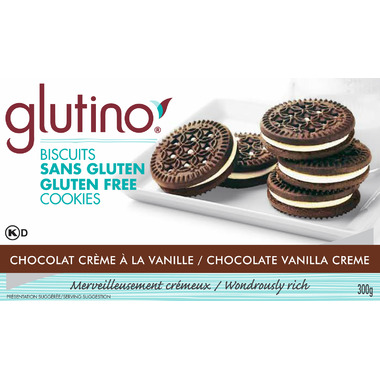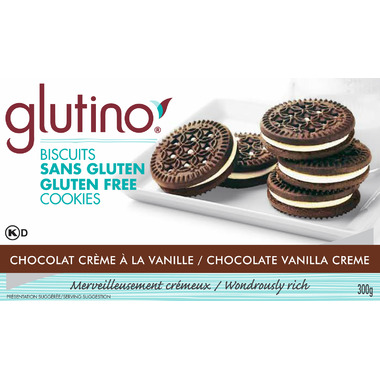 Glutino Gluten Free Chocolate Vanilla Creme Cookies
All kidding aside. Dark and satisfying with a cool and creamy, dreamy heart, this is your childhood fantasy that has grown up to be the real deal. Gluten-free chocolate sandwich cookie filled with vanilla cream. Wondrously rich!

Ingredients:
Icing sugar, flour blend (corn flour, potato starch, corn starch, white rice flour, tapioca starch, soy flour, potato flour, carrageenan, gum arabic, xanthan gum), palm oil, canola oil, quinoa flour, invert sugar, corn starch, flavours, dried egg whites, sodium bicarbonate, sea salt, soy lecithin, ammonium bicarbonate

Contains eggs and soy. May contain traces of milk, peanuts and tree nuts.