Glutino Gluten Free Vanilla Wafers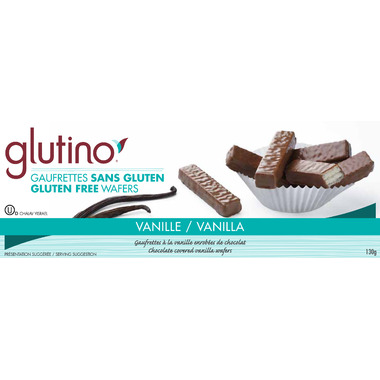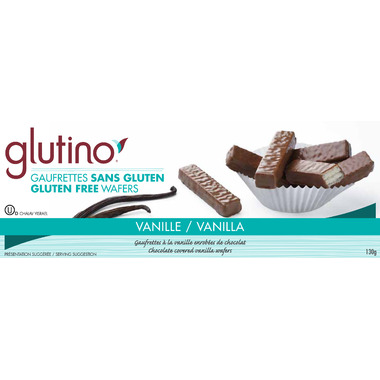 Glutino Gluten Free Vanilla Wafers
The chocolate was rich, the wafer wispy thin. They danced all night under a vanilla bean sky: a wicked combination and a match made in heaven. ​Thin, crispy layers of wafer with vanilla cream filling and a coating in milk chocolate.

Ingredients:
Wafer: evaporated cane juice, palm oil, potato flour, soy oil, soy lecithin, salt, vanilla extract, sodium bicarbonate, ammonium bicarbonate. Coating: Evaporated cane juice, cocoa butter, whole m ilk powder, cocoa mass, soy lecithin, salt.

May contain traces of tree nuts, peanuts, eggs, sesame.