GoBIO! Organic Gelatin Powder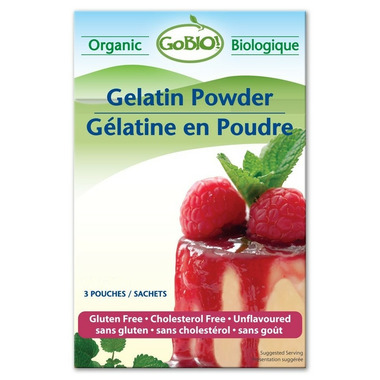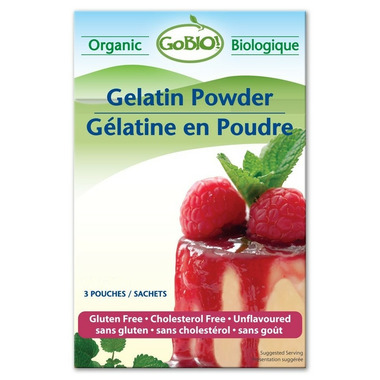 GoBIO! Organic Gelatin Powder
This gelatin is fat free, gluten free and cholesterol free.
Gelatin is a pure and easily digestible protein containing collagen, providing as many as 18 amino acids, which are the building blocks of proteins. It can be taken for dietetic treatments.

Gelatin is also used to gel a multitude of dishes, from desserts to hearty side dishes to drinks. It is naturally clear –unflavoured, no colouring added, easy to use.
Ingredients: Certified Organic Porcine Gelatin