GoGo Organic Veggie Quinoa Burger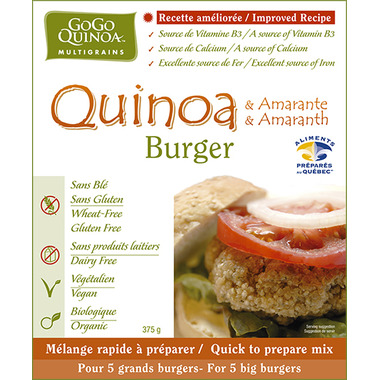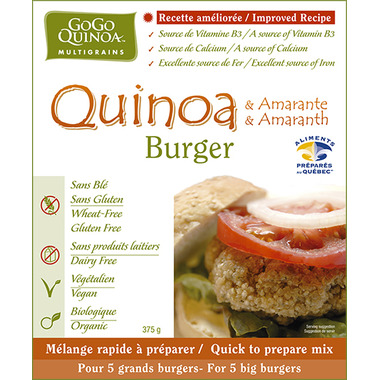 GoGo Organic Veggie Quinoa Burger
GoGo Organic Veggie Quinoa Burger Mix, easy & quick to prepare.
Organic
Wheat Free
Gluten Free
Dairy Free
Vegan
Ingredients: Certified organic ingredients (97.85%): pre-cooked organic quinoa royal grain, organic quinoa royal flakes, pre-cooked organic quinoa royal flour. Non certified organic Ingredients (2.15%): dehydrated parsley, dehydrated green pepper, dehydrated tomato, dehydrated onion, dehydrated garlic, salt, powdered cumin, powdered black pepper, powdered turmeric.
May contain traces of nuts.