GoGo Quinoa Amaranth Puffs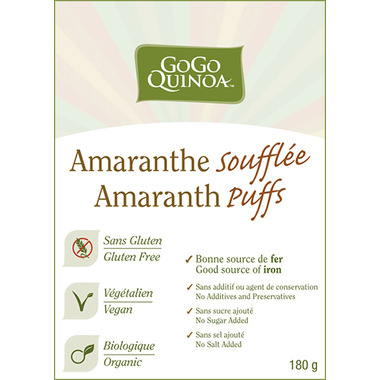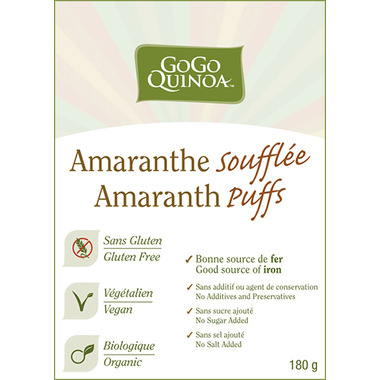 GoGo Quinoa Amaranth Puffs
Gluten free and Organic, Amaranth has one of the highest levels of protein of any grain and contains all eight essential amino acids. It is also an important source of dietary fibre and has no cholesterol.

GoGo Quinoa's products are naturally good for one's health, grown organically; cultivated and processed in a more ecologically sustainable way. They provide all the wellbeing and nutrients that the body needs. The organic foods of GoGo Quinoa facilitate and permit for a healthy lifestyle.

The Bolivian organizations CERES and Biolatina certifies that the GoGo Quinoa products have been produced organically; without any chemically based fertilizers, pesticides or genetically modified organisms (GMOs)Reliable comfort and protection make them a must-have for medium days. Right up there with chocolate and a good romantic comedy.

Ingredients: Organic amaranth.