GoGo Quinoa Organic Instant Amaranth Flakes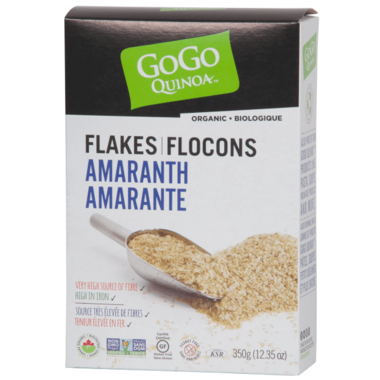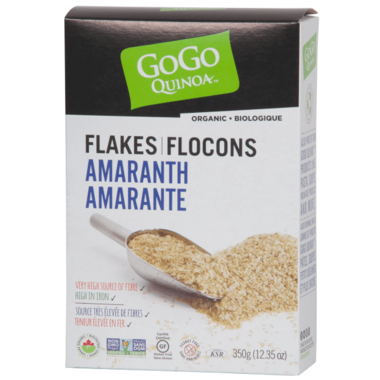 GoGo Quinoa Organic Instant Amaranth Flakes
GoGo Quinoa instant Amaranth Flakes can be used instead of regular flakes in muffins, smoothies, patties and other recipes.

Cooking Instructions:
Cooking Instructions (for porridge): For a portion of 1/3 cup of flakes (40g), add 1/2 cup to 2/3 cup boiling water or milk of your choice, cover and wait 1 minute before serving. Season and flavour to taste.
Ingredients:
Organic Amaranth Flakes.