GoGo Quinoa Quinoa Paella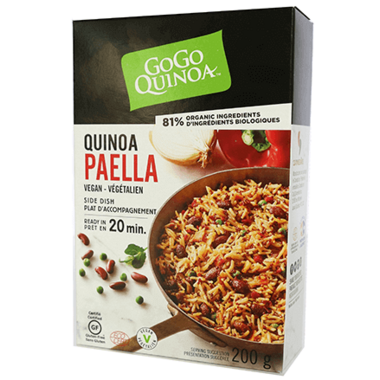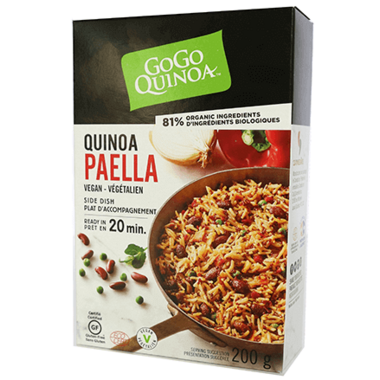 GoGo Quinoa Quinoa Paella
Revisit this traditional Spanish dish, in only 20 minutes! This vegan paella is the perfect side dish to any meal, and can also be the perfect base to which you can add veggie sausages, or other toppings of choice before cooking.
Ingredients:
Organic white basmati rice, kaniwa (or red quinoa), red beans and/or pinto beans, tomato powder, organic paprika, carrots, green beans and/or green peas, organic onion, red pepper, salt, organic garlic, and organic turmeric May contain nuts or traces of nuts.
Cooking Instructions:
Add 2 ½ cups of water (or broth) and bring to a boil. Reduce heat to let simmer uncovered for 15 to 17 minutes, or until all the liquid is almost absorbed. Remove from heat, cover and let stand for 3 minutes before serving. You can also use a rice cooker adding 2 cups of water. Side dish – Serves 4.