GoGo Quinoa Quinoa With Vegetables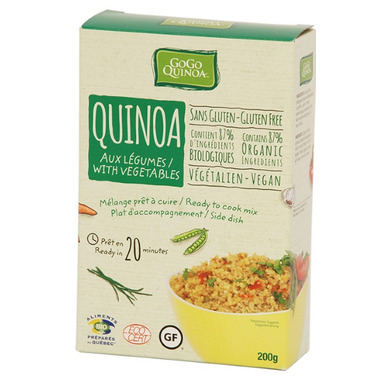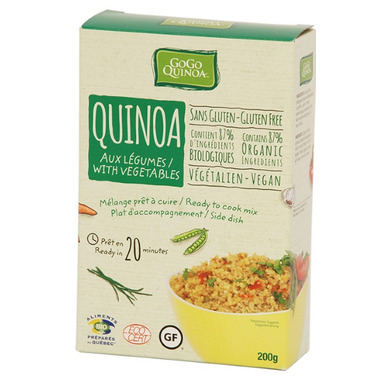 GoGo Quinoa Quinoa With Vegetables
This Quinoa with Vegetables will make a great addition to any week night family meal! Gluten free, vegan and full of flavour, it is an ideal side dish alternative for people with food intolerances and foodies alike!
Features:
Delicious vegan & gluten free side dish
Quick and easy to prepare on week nights
Good source of vitamin C, Iron & fiber
Nutritious alternative to rice side dishes
Prepared locally in Montreal
Ingredients:
Organic white quinoa, dehydrated vegetables (carrot, onion, tomato, red bell pepper, chives), May contain nuts or traces of nuts.