GoGo Quinoa Royal Black Quinoa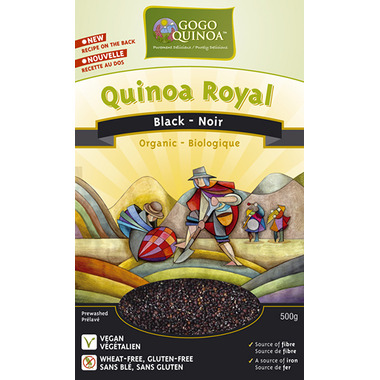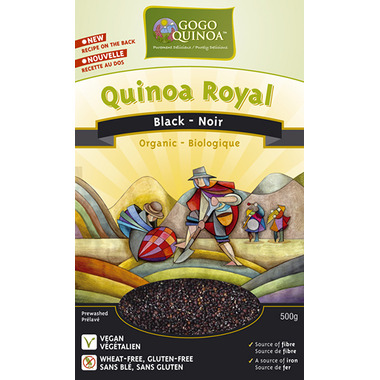 GoGo Quinoa Royal Black Quinoa
Gluten-Free & Vegan
500 g
Royal Quinoa is a highly nutritional grain that has been growing in South America for over 5000 years. It has a very high vegetal protein content (12% to 15%), it contains less carbs than most cereals and is a gluten free grain. Quinoa is particularly high in fibre and in non saturated fats; and is an important source of calcium, iron, phosphorus, vitamin E and some of the B complex.
The well-balanced mix of amino acids makes it comparable to milk's nutritional value. Our organic Quinoa is the perfect choice of Andean grain for people that are looking for a well balanced diet.
May contain traces of nuts.