GoMacro MacroBar Cashew Caramel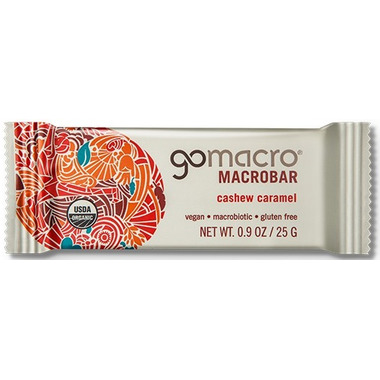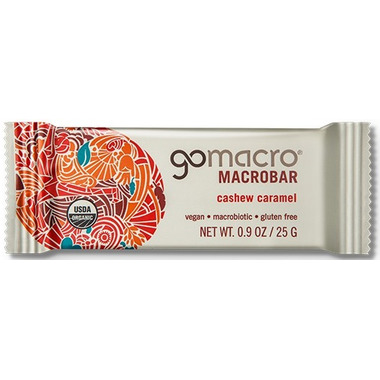 GoMacro MacroBar Cashew Caramel
Aside from its distinctive mesquite-y flavor, this bar is also super high in calcium, magnesium, potassium, iron and zinc. Together with 12g of protein from their superfood protein blend of sprouted brown rice and peas, Cashew Caramel provides the nutrition and energy boost needed for workouts and outdoor activities.
This MacroBar is certified vegan, gluten-free, organic, Kosher, non-GMO C.L.E.A.N. and R.A.W.
Ingredients:
Organic Brown Rice Syrup, Organic Cashew Butter, Organic Protein Blend (Organic Sprouted Brown Rice Protein, Organic Pea Protein), Organic Cashews, Organic Coconut Sugar, Organic Puffed Brown Rice, Organic Sprouted Flax, Organic Mesquite, Organic Coconut Oil, Organic Cinnamon.
Warning: Manufactured in a facility that processes peanuts and other nuts. May contain pit or nutshell fragments.