Govinda Artisan Dessert Almond Magic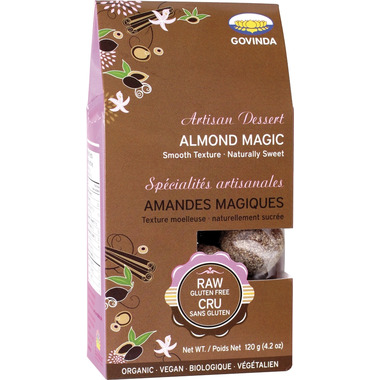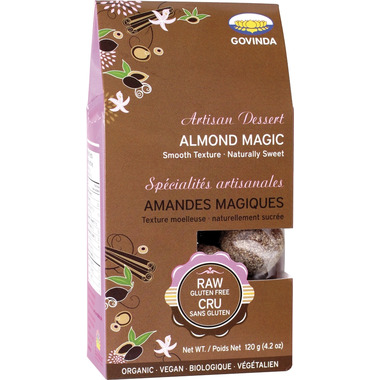 Govinda Artisan Dessert Almond Magic
Govinda offers a very unique organic dessert. These delicious bite-sized confections are not only satisfying, but also nourishing to the body. High quality and a passion for detail are key in the creation of these confections. Savour the flavour – treat yourself to good health!
Govinda Almond Magic is a naturally sweet almond dessert with an irresistibly smooth texture.
Features:
RAW
Vegan
Organic
Gluten Free
Ingredients: Organic Dates, Organic Tigernuts, Organic Almonds, Organic Cinnamon.
Origins: Dates • Tunisia; Tigernuts • Spain/Niger; Almonds • Italy; Cinnamon • Indonesia.
Keep cool and dry. May have come in contact with nuts.