Govinda Artisan Dessert Tigernut Treats

Govinda offers a very unique organic dessert. These delicious bite-sized confections are not only satisfying, but also nourishing to the body. High quality and a passion for detail are key in the creation of these confections. Savour the flavour – treat yourself to good health!
Govinda Tigernut Treats is a creamy dessert made from naturally sweet tigernuts and pineapple.
Features:
Ingredients: Organic Date, Organic Crushed Tigernuts (cyperus esculentus), Organic Pineapple, Organic Sunflower Oil, Organic Pure Lemon Essential Oil.
Origins: Dates • Tunisia; Tigernuts • Spain; Pineapple • Togo.
Keep cool and dry. May contain tree nuts and sesame.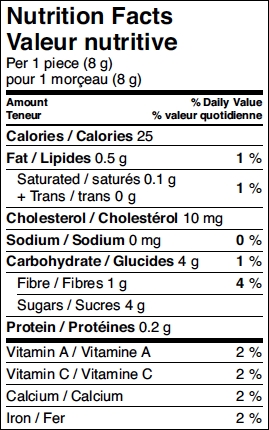 Similar Cookies & Biscuits