Creamy Vanilla Tigernut Spread
250 g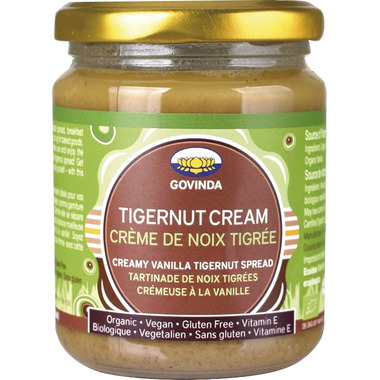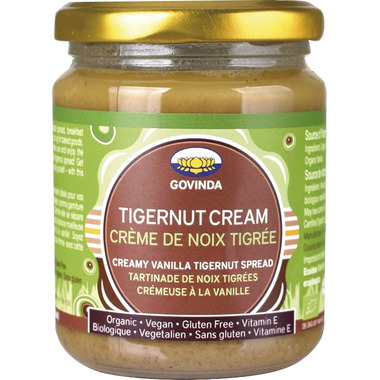 Govinda Tigernut Cream
Creamy Vanilla Tigernut Spread
250 g
This spread is made from creamed tigernuts and flavoured with a hint of organic vanilla. Tigernut cream makes a delicious toast spread, breakfast cereal or pancake topping, tart filling, or icing for baked goods. Get creative and surprise your friends – and yourself – with this unique and healthy treat.
Features:
Source of Vitamin E
Vegan
Organic
Gluten Free
Naturally Sweet – NO Added Sugar!
Creamy, Delicious and Versatile
Ingredients: Organic Tigernuts (cyperus esculentus), Organic Sunflower Oil, Organic Vanilla.
Nutrition Facts: