Grace & Stella Co. 7-in-1 Facial Spin Brush Massager & Cleanser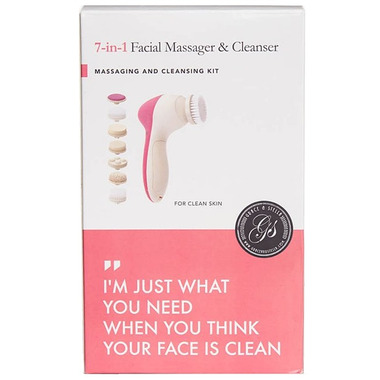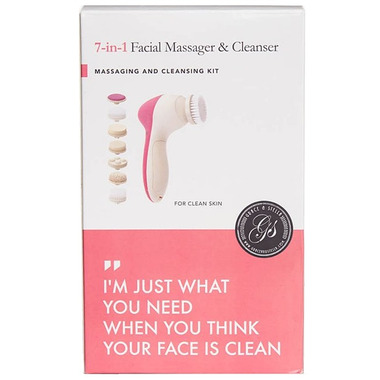 Grace & Stella Co. 7-in-1 Facial Spin Brush Massager & Cleanser
Wish you had a tool that quickly got rid of all the dirt and makeup that's been sitting on your face all day long? Look no further! Instantly slough away dead skin and remove stubborn makeup with Grace & Stella's 7-in-1 Facial Spin Brush Massager & Cleanser. Massage and stimulate blood flow to your face simply by changing the brush head. There's a brush head to fit your skin needs. Brush comes with 7 heads.

To use:

Wet your face.

Apply a dime sized amount of your favorite cleanser onto the brush head.

Slide the button up or down to change the speed setting.

Use for about one minute to avoid possible irritation from over-exfoliating.

Please note:
This spin brush is water resistant, not waterproof. Do not completely submerge device in water.