Grandma's Garden Laundry Line Laundry Soap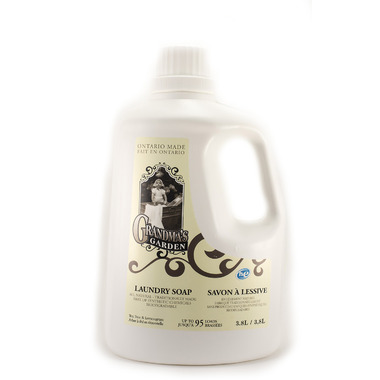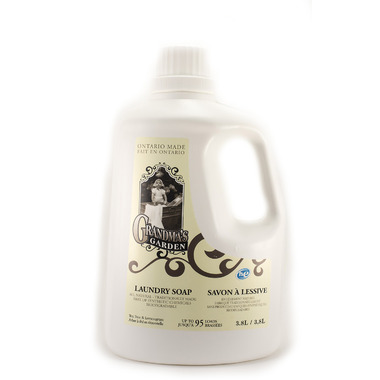 Grandma's Garden Laundry Line Laundry Soap
- We're sorry, this product is no longer available!
- Shop for other products in: Laundry Detergent

This all natural, concentrated laundry soap, starts with grandmother's original soap recipe and is handcrafted in small batches in rural Ontario. Developed to minimize exposure to the toxic chemicals, fragrances and dyes that are packed in the standard detergents, this soap is purity in in a bottle. It's ideal for those with allergies, eczema, psoriasis, and sensitive skin -- and is perfect for baby clothes and cloth diapers! Colour free - safe without the synthetic optical brighteners. This soap softens and cleans without using additional fabric softener, even in hard water. Lightly scented with pure essential oils of Lemongrass and Tea Tree, both known for their cleansing, antifungal and antibacterial properties.
Biodegradable and safe for our aquatic ecosystems. Grandma's Garden Laundry Soap is low sudsing and safe to use in Standard and High Efficiency machines.
3.8 L - washes up to 95 High Efficiency loads.
(This product naturally separates, shake well with each use.)

This product naturally separates with time. Shake well before each use. High efficiency machines fill cap to 40ml line. Non high efficiency line fill cap to 80ml line. Heavily soiled loads, use more. Will work in both hot and cold washes. Cleans without excessive suds.

Caution:
Harmful if swallowed. Eye irritant. Keep out of reach of children. Discontinue use if dermal sensitization occurs.