Graydon Germs Away Mist Travel Size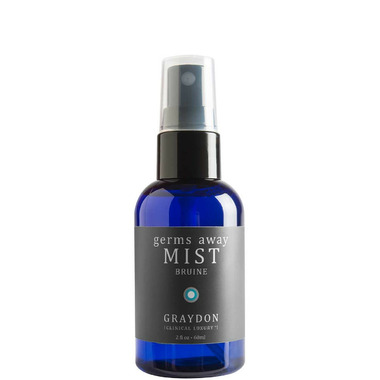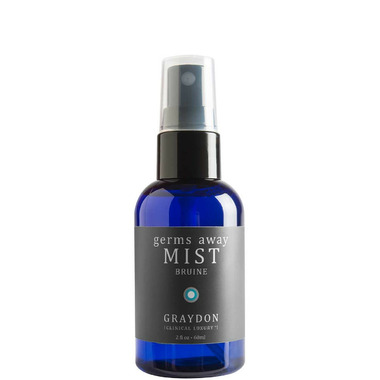 Graydon Germs Away Mist Travel Size
Taking your favourite skincare products with you just got a whole lot easier. Graydon has taken their top products and packaged them in perfectly sized 60ml bottles so you can easily take it with you while on vacation, or pop it in your gym or yoga bag!

The Graydon Germs Away Mist will solve many of your daily cleansing dilemmas such as dirty hands from public transit or from traveling, odours in your car or washroom, gym bags, shoes and especially your phone. It's also handy to keep in your baby's room near the change table.

Not to mention, this Mist will be your yoga mat's best friend! The active ingredients in this formulation are potent (but non toxic) germ exterminators. Keep in it your bag, on your desk or at home for all your germ fighting needs!

This product is Leaping Bunny Certified.

Ingredients: purified water (aqua), hydrogen peroxide, ethyl alcohol (ethanol), castor vegetable wax (ricinus communis) in an anti-microbial blend of all-natural essential oils of spanish lavender (lavandula stoechas), lemon (citrus limonum), peppermint (mentha piperita), grapefruit (citrus paradisi), eucalyptus (eucalyptus globulus), egyptian geranium (pelargonium graveolens), hungarian juniper (juniperus communis), lemongrass(cymbopogon flexuosus), pine (pinus sylvestris), spanish rosemary (rosmarinus officinalis), sicilian blood orange (citrus sinensis), indian nutmeg (myristica fragrans), indonesian clove (eugenia caryophyllus) and nothing else!