Green Beaver Extra Gentle Castile Sunflower Liquid Soap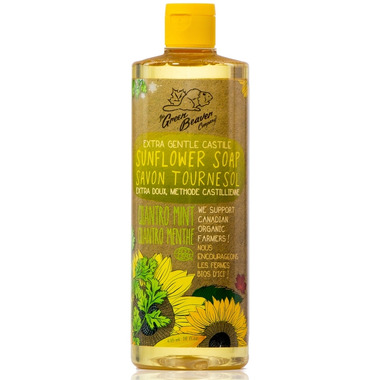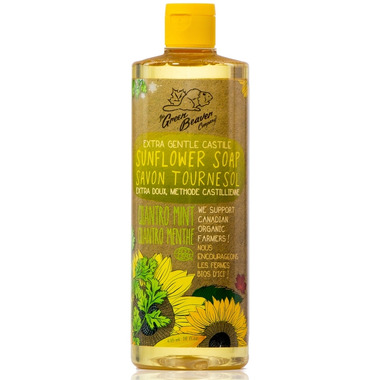 Green Beaver Extra Gentle Castile Sunflower Liquid Soap
Green Beaver Extra Gentle Castile Sunflower Soap is made with cold-pressed, locally harvested organic sunflower seed oil. The oil is incredibly rich in antioxidants (vitamin E and carotenoids) and in skin moisturizing omegas. Blended with coconut oil for agentle silky lather, this lsoap leaves your skin feeling fresh and soft, and ideal for the most sensitive skin.

The owners and creators of Green Beaver have made it a priority to use Canadian-grown organic ingredients whenever available. They are proud to have purchased 40 acres of organic sunflowers from a family farm, located 65 km from The Green Beaver Company's door!

Their philosophy is, the more organic farmers they can support, the more land they can help convert to organic practices, thereby reducing the amount of pesticides used right in our backyard.

Biodegradable. Vegan. GMO-Free. Not tested on animals.

Ingredients: Aqua/Water/Eau, Potasium Cocoate** (saponified organic coconut oil), Potassium Sunflowerate** (saponified organic sunflower oil), Helianthus Annuus (Sunflower) Seed Oil*, Coriandrum Sativum (Coriander) Oil*, Eucalyptus Globulus Oil*, Mentha Piperita (Peppermint) Oil*

100% of the total ingredients are from natural origin
29.5% of the total ingredients are from organic farming

*Ingredients from organic farming
** Made using organic ingredients




Natalie:
more than a year ago
I like this soap a lot. It smells great and I feel good about buying Green Beaver products because they are Canadian and sustainable. This product lather's just alright. I tried using it on a bamboo loofah and it doesn't really lather as much as I wanted. I just use my hands now instead. I have to agree with a few others, the smell is great if you like Cilantro - it smells just like it but it is a strong smell so if you're only mildly into cilantro I might pick a different scent.
Heather:
more than a year ago
I like Dr. Bronner's castille soap for cleaning, and I like to buy Canadian and love Green Beaver products so I was excited to try this one. It foams up nicely, cleans surfaces well, but the cilantro scent is much stronger than the mint in this, and I found it quite overpowering. Just personal preference, but next time I will try a different scent.
Page
1