Green Sprouts Sproutware Feeding Fork and Spoon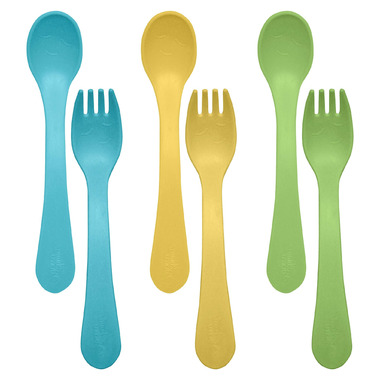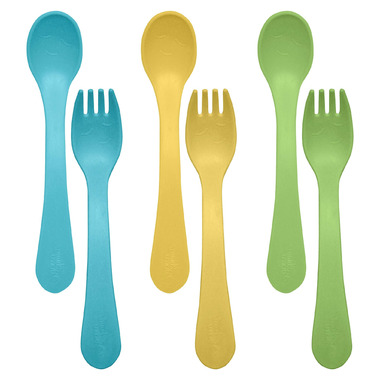 Green Sprouts Sproutware Feeding Fork and Spoon
Sproutware® Forks & Spoons are designed for self- feeding with contoured, easy- grip handles. They are convenient to carry on the go because they are lightweight and durable. Sproutware® is made from a BPA- and PVC- free, plant- based plastic that supports the natural world and is healthy for baby, too. Your child will also love the fun, bright colors!

Features:
Sturdy, lightweight and convenient for parties, picnics and on the go
Small, contoured handles for easy gripping
Economical & creates less waste (use and reuse)
Made with food- safe dyes
Materials: plant- based resin and polypropylene
Inta:
a few months ago
Colours of image are true to the actual product and don't discolour when used with carrots unlike all silicone utensils we've used. Perfect size and shape to feed my 8 month old. Baby is also able to hold the spoon and put in mouth easily. Very lightweight and material doesn't make a loud sound when baby decides to drop it on the tile floor.
1