Greeniche Calcium & Vitamin-D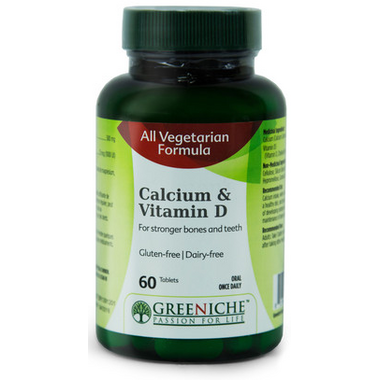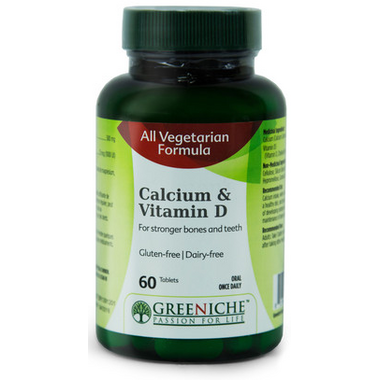 Greeniche Calcium & Vitamin-D
Calcium and Vitamin-D are the most important nutritional factors for maintaining strong bones and teeth. Greeniche Vegetarian Calcium and Vitamin-D is the only product with 500mg of calcium and 1,000IU of Vitamin D in a single daily dose.
Features:
All vegetarian formula
Gluten-free
Dairy-free
Recommended Dose:
1 tablet daily for adults. Available in a pack of 60 tablets.
Ingredients:
Calcium 500mg
Vitamin D3 1000IU