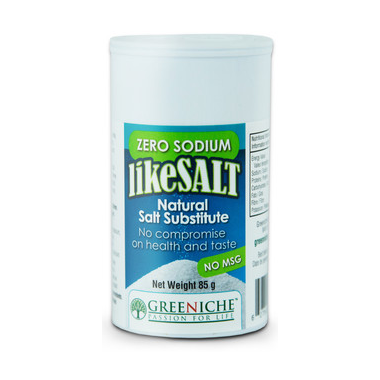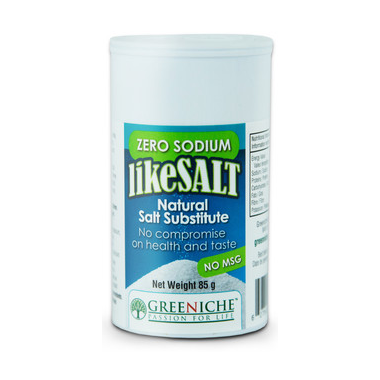 - We're sorry, this product is no longer available!
- Shop for other products in: Salt & Pepper

Hypertension is one of the most common diseases in North America. People living with high blood pressure are suggested to cut down their daily intake of salt because of the ill effects of the sodium contained in common salt. Greeniche brings you Likesalt, a unique formulation to make food taste just as though it were made with regular salt. You don't need to compromise either health or taste!
Likesalt Contains:
Potassium Chloride, a mineral found naturally in foods, essential for normal functions of the body
L-lysine Mono-Hydrochloride, an essential amino acid for healthy bone growth and development
Glutamic Acid, an amino acid that works as a neurotransmitter in the brain and is also essential for the normal function of the immune system
Cream of Tartar, which enhances taste

Ingredients:
Potassium Chloride, L-lysine Mono-Hydrochloride, Glutamic Acid, Monopotassium Tartrate, Silicon Dioxide