Guam Seaweed Mud Fast Active Warming Formula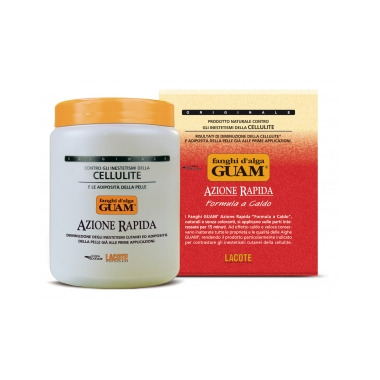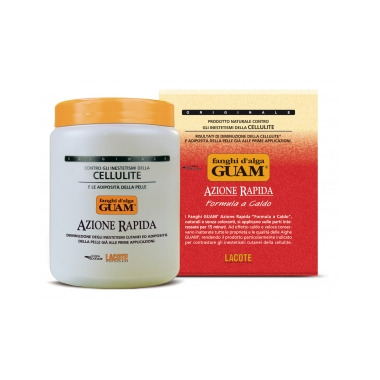 Guam Seaweed Mud Fast Active Warming Formula
Guam Seaweed Mud Fast Active Warming Formula works the same way as regular GUAM Seaweed but with a wonderful warming sensation. ​
Ingredients fight skin imperfections caused by cellulite and fat deposits. Fast firming and toning action.
This product contains GUAM seaweed, clay, phyto-extracts of ivy, horse chestnut and fucus, lemon and oregano essential oils.
Directions:
Apply GUAM Seaweed Mud Fast Action "warm formula" evenly to the affected areas with a light massaging motion.




Wrap with cling film normally used in the kitchen: thanks to this "protective film", the product can be easily used at home. Leave for 15 minutes and rinse with warm water. Due to the high concentration of active ingredients and functional substances, you may feel the typical "active tingling" feeling. Not suitable for very sensitive skin.




Complete the treatment by applying Guam Seaweed Mud Gel Cream to the affected areas with massaging motions.



Please note this product has no English on the packaging.