Hairfinity Healthy Hair Vitamins
Dietary Supplement
60 Capsules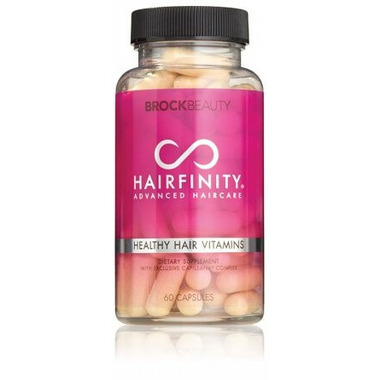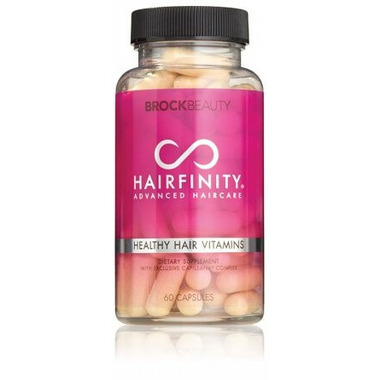 Hairfinity Healthy Hair Vitamins
Dietary Supplement
60 Capsules
Hairfinity Healthy Hair Vitamins are formulated to fill in the gaps left by your regular diet and provide your body with the nutrition it needs to grow healthy hair from the inside out.
The Exclusive Capilsana® Complex provides hair with strengthening amino acids in Hydrolyzed Collagen, MSM for vitality, and hair boosting Horsetail and Silica.
Other Key Ingredients:
Vitamins A and D provide antioxidant protection that helps promote healthy hair and scalp.
Niacin helps promote blood circulation to the scalp.
Pantothenic Acid strengthens and nourishes the hair follicle.
Vitamin B12 helps promote the transportation of oxygen to the scalp and follicles.
Biotin promotes the growth of existing hair, produces keratin, and works to increase hair's elasticity.
Additional ingredients include: Vitamin B1, B2, B6, C, Folic Acid, and Calcium.
Directions
: Adults, take two capsules per day.
For all hair types.