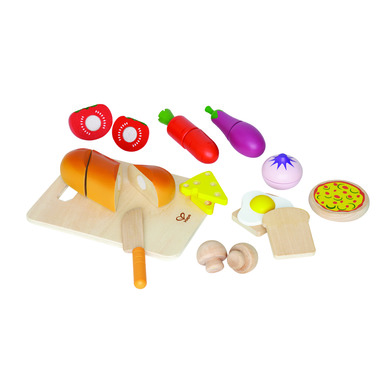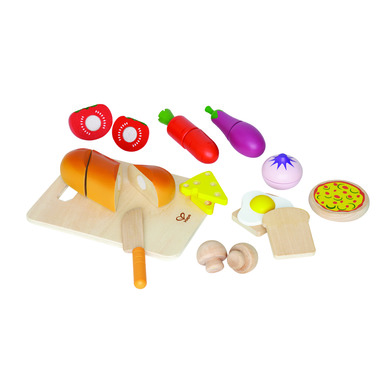 Bread, cheese, vegetables, and imagination. What more do you need? Stock up your young chef's kitchen with some essential food items. Begin with a loaf of bread, cutting board and knife. Then, add some veggies: a carrot, turnip, eggplant and mushrooms, some cheese, eggs, bread slices and a tomato. Be sure to slice some things up - cutting the hook and loop fastener foods is part of everyday kid cooking.
Suitable for ages 3 years old and up.
Features
Wood, Water based paint
Imagination & Creativity: Encourages imitative and imaginary play; promotes fantasy story telling, role playing, and creativity
Social Skills: The basics of communication, cooperation, and collaboration; encourages trust, friendship, and language development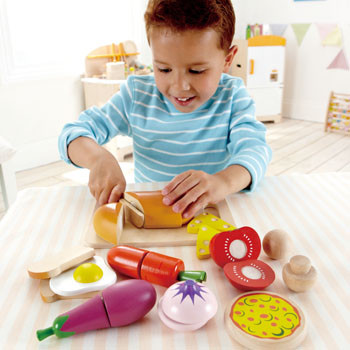 Yvonne:
more than a year ago
Love this vegetable set. Well made and super cute. Bought it for my 10 month old. He doesn't know how to 'chop' the vegetables yet but he can hold the knife and tap the vegetables while I break them apart. I'm sure he'll get more use out of it later on when he can pretend play. For now, they are great individual pieces for him to explore, and perhaps learn about his vegetables!
Page
1