Hardbite Handcrafted Lightly Salted Carrot Chips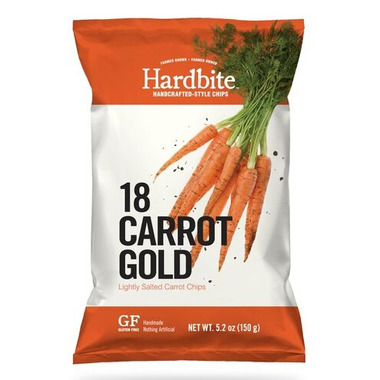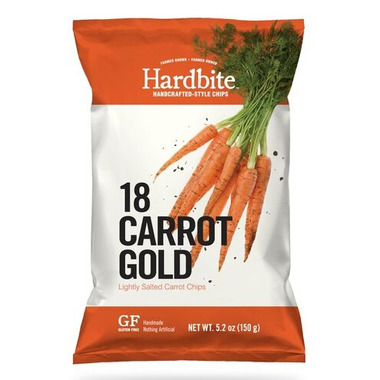 Hardbite Handcrafted Lightly Salted Carrot Chips
Everybody likes carrots, right? Raw and naked? Diced and boiled? Juiced or in a cake? Try sliced and kettle cooked. Yep. Light, crunchy, delicious… and much easier to eat on a bus in front of strangers. At last, a new spin on an old veggie. Snack food bling – 18 Carrot Gold!
Benefits:
All-natural, nothing artificial
Gluten-free
Non-GMO
Vegan
No Cholesterol
No Trans Fat
Ingredients:
Carrots, non-hydrogenated sunflower oil and/or non-hydrogenated canola oil, sea salt.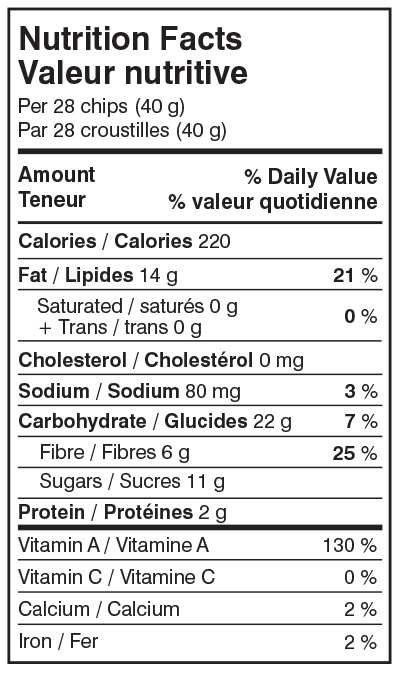 Darci:
more than a year ago
I like how crunchy these chips are, and that they are a bit healthier (and very low carb) compared to normal chips. I find them a little too sweet to eat on their own but they are good with dip. I prefer the parsnip ones, but I would still purchase these carrot ones again.
Page
1