Hardbite Handcrafted Rock Salt & Vinegar Chips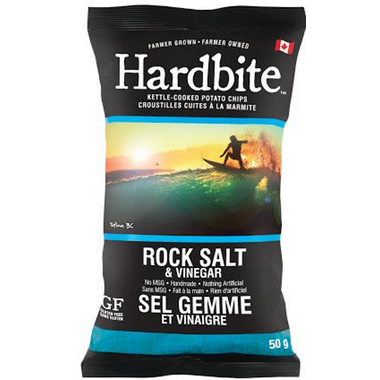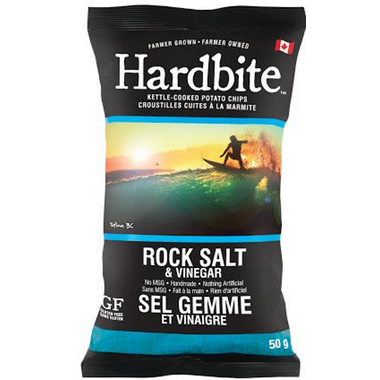 Hardbite Handcrafted Rock Salt & Vinegar Chips
Because they love a challenge, Hardbite's Rock Salt & Vinegar chips are the quintessential blend of savory and sour with a splash of living on the edge. These chips are from homegrown hearty potatoes, selected to be the critical first step in developing this legendary-tasting chip, described simply as mouthwatering.
Benefits:
All-natural, nothing artificial
Gluten-free
Vegan
No Cholesterol
No Trans Fat
Ingredients:
Potatoes, non-hydrogenated sunflower oil and/or non-hydrogenated canola oil, tapioca maltodextrin, rock salt, vinegar powder, evaporated cane sugar, malic acid, citric acid.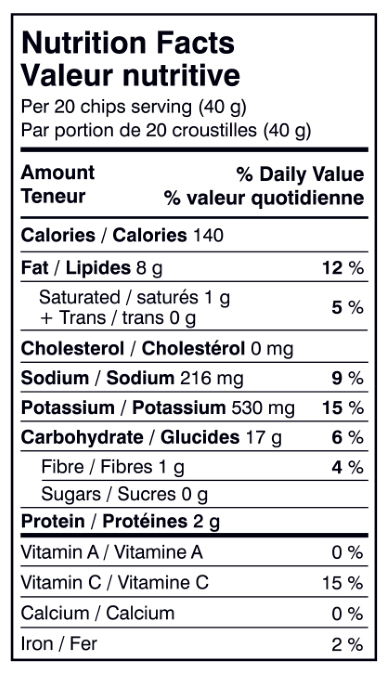 Andrew:
a few months ago
I ordered two bags, one for myself and one for a friend, and we concurred that these chips do not have much of a vinegar flavor. They're not a bad chip, but if you're looking for a flavor profile that's heavier on the vinegar edge than you would do well to look for another brand. As a regular salted chip, these were tasty.
Page
1