Healthy Crunch Kale Chips Bollywood Blast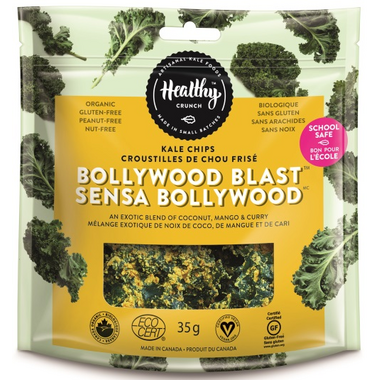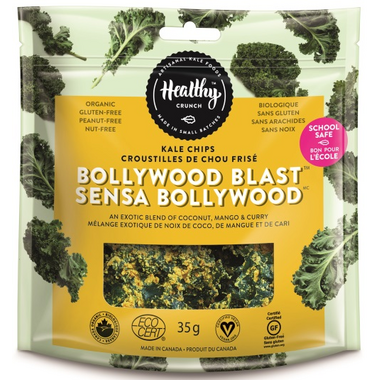 Healthy Crunch Kale Chips Bollywood Blast
An exotic blend of coconut, curry, and mango. Spice up your life as East meets West. These kale chips are super deliciously crunchy and are BIG chips, are BIG on Flavour, BIG on crunch, but made in small batches.
Made with organic kale! Small batches of local kale are washed and gently massaged by hand in the finest of ingredients, so that they are bursting with tastiness. The kale then goes into the dehydrator to air-dry slowly, so no nutrients are lost. No frying, oven-baking or cooking here, just super-crunchy deliciousness.

Ingredients: Kale*, mango*, shredded coconut*, sunflower seeds*, coconut milk*, lime juice*, coconut palm sugar*, date paste*, spices*, Himalayan salt*. *Organic Ingredients.