Healthy Crunch Kale Chips The Big Chipotle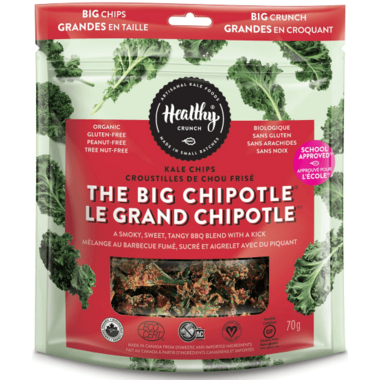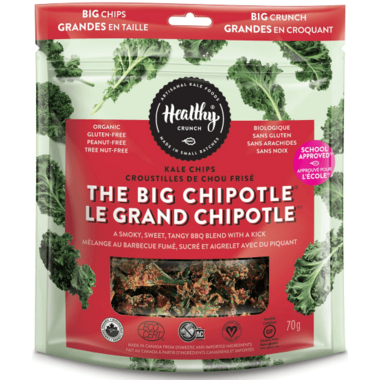 Healthy Crunch Kale Chips The Big Chipotle
A smoky, sweet, tangy, bbq blend with a kick. Flavourflul thrill from the southwest!

Made with organic kale! Small batches of local kale are washed and gently massaged by hand in the finest of ingredients, so that they are bursting with tastiness. The kale then goes into the dehydrator to air-dry slowly, so no nutrients are lost. No frying, oven-baking or cooking here, just super-crunchy deliciousness.

Ingredients: Kale*, sunflower seeds*, sundried tomatoes*, red bell peppers*, coconut palm sugar*, apple cider vinegar*, nutritional yeast, coconut sap*, extra virgin olive oil*, jalapeño peppers*, date paste*, spices*, Himalayan salt*. *Organic Ingredients.