Healthy Crunch Kale Krumbs The Big Chipotle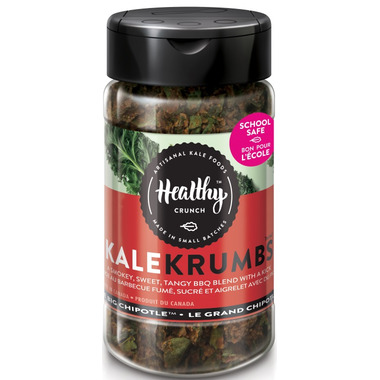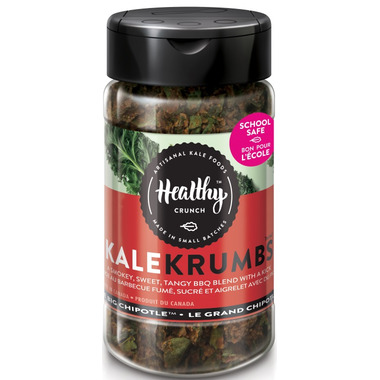 Healthy Crunch Kale Krumbs The Big Chipotle
A Smoky, sweet, tangy, bbq blend with a kick. Flavourflul thrill from the southwest! Kale Krumbs are a healthy seasoning. A great way to add crunch and flavour. You can toss these Kale Krumbs onto soups, salads, popcorn, or anywhere you might add salt!

Features:
Certified Organic
Non-GMO
Gluten-Free
Dairy-Free
Nut-Free
Soy-Free
Corn-Free
Raw
Vegan
Paleo Diet Friendly
Locally Made in Canada
Ingredients:
Kale*, sunflower seeds*, sundried tomatoes*, red bell peppers*, coconut palm sugar*, apple cider vinegar*, nutritional yeast, coconut sap*, extra virgin olive oil*, jalapeño peppers*, date paste*, spices*, Himalayan salt*. *Organic Ingredients.