Healthy Crunch Say Cheeze Coconut Chips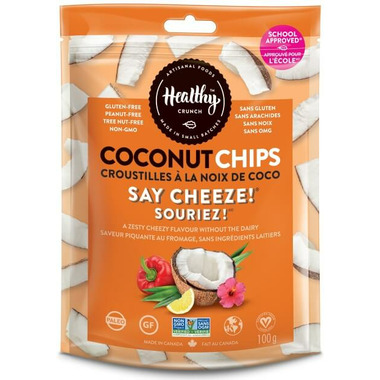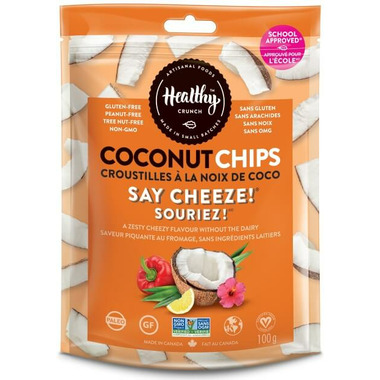 Healthy Crunch Say Cheeze Coconut Chips
A zesty cheezy flavour without the dairy!

Healthy Crunch searched the entire planet to find the world's largest coconut chips! (Seriously). Their chips are BIG in Size, Big In Flavour & Big on Crunch! These chips are school approved, gluten-free, peanut-free & tree nut-free. Get your crunch on with all non-GMO project verified ingredients.

Ingredients: COCONUT, RED BELL PEPPERS, SUNFLOWER SEEDS, NUTRITIONAL YEAST, LEMON JUICE, EXTRA VIRGIN OLIVE OIL, JALAPEÑO PEPPERS, DATE PASTE, HIMALAYAN SALT, CAYENNE PEPPER.