Heaven Fresh NaturoPure Air Purifier
Model: HF 280
1 Air Purifier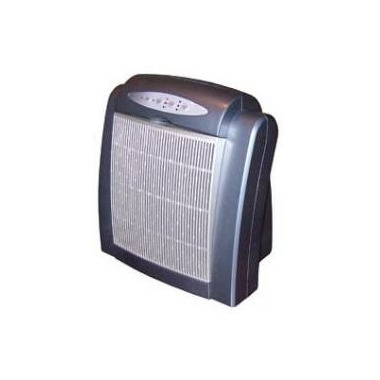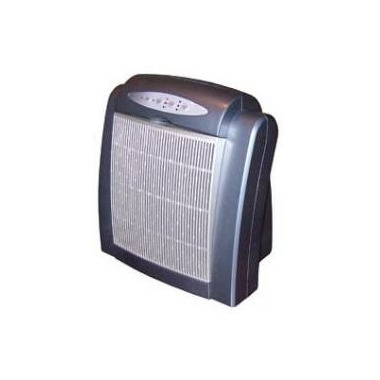 Heaven Fresh NaturoPure Air Purifier
Model: HF 280
1 Air Purifier
The stylish, extremely effective HF 280 is equipped with 6 leading technologies covering virtually every pollutant. Ionizer (with relatively no ozone), HEPA filter, Activated carbon filter, Germicidal UV lamp, Dust collection grid and Washable pre-filter. With an ultra-quiet fan the purifier covers 400 ft2.

Multiple technologies to remove nearly all types of pollutants, yet very low replacement costs.

Effectively Removes: dust, allergens, mold, micro-organisms, cigarette smoke, odours, chemicals, bacteria and much more, thanks to the combination of several air-cleaning technologies.

Specifications:
Negative Ion Output: > 1,000,000/cm3
Voltage: 100-120 VAC, 60Hz
Power Consumption: 45 Watts (Highest Fan Setting)
UV Wavelength: 254 nm (germicidal wavelength)
Sound Level (dB): Low (25), Medium (35), High (45)
Air Volume: 106cfm (Highest Fan Setting)
HEPA Filter Removal Rate: 99.97% at 0.3 microns
Dimensions (in): 11.8 x 7.6 x 12.4
Weight (lbs): 7.25
Applicable Area: Up to 400 sq. ft.
Ozone Output: Less than 1.3 part per billion at 2" away from unit (UL standard is <50ppb)

Stella_:
more than a year ago
I have this product it does a great job but I must warn you of proper use as I developed radiation burns on my face and neck in just a few months of use because I stayed in it's direct flow in my kitchen. Turn it on with the timer leave the room and enter after the set timer expires and an extra 30 minutes to not be exposed to the radiation. My face has been rehabbing for about 2 or more months now it is still red and pealing slightly. Hope I saved someone the trouble!
Ludmila:
more than a year ago
Well, I cannot say the same like Danette. I do not understand how she can be so excited about this product? I have it about 2 months in my bedroom, but I must to open the window in order to get fresh air. Otherwise is NOT fresh, the smell from smoking neigbours and from the hall comes in anyway.
I even had to insulate my doors, despite the fact that I just had a new air puirifier. And when I cook, the smell from food is still there. So no, this is NOT a good deal. I want to buy another air purifier for my living room, but that one will have some other name for sure, not Heaven Fresh.
Danette:
more than a year ago
Love it, love it, love it. I bought one for each bedroom and by that evening, each room smelled as if there was a window left open all day and a fresh breeze had blown through. I've also noticed my daughter sneezes a lot less. Very quiet. Haven't had to clean them yet so don't know if that's a hassle. Great price for an amazing air purifier!!
Page
1