Heavenly Organics Espresso Chocolate Honey Patties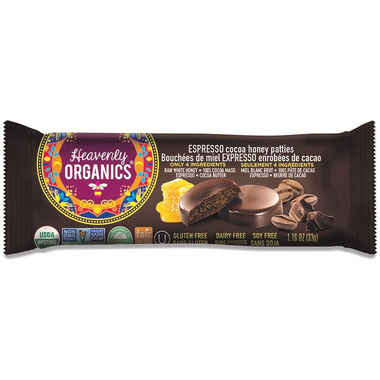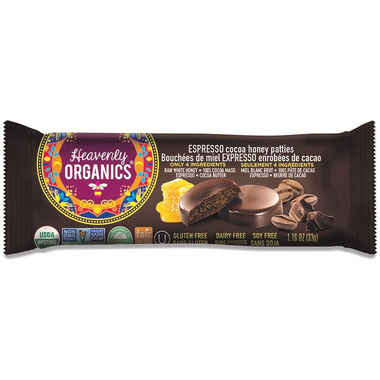 Heavenly Organics Espresso Chocolate Honey Patties
Java without the jolt! Heavenly Organics' Organic Espresso Honey Patties are a blend of velvety, white honey, organic espresso, and cocoa butter, enrobed in a 100% cocoa dark chocolate shell. With only four simple ingredients, you're free to indulge...without the guilt!

Features:
100% Organic Raw White Honey
100% Organic Dark Chocolate
Gluten-free
Dairy-free
No Added Sugar
Sustainably Produced Ingredients
Ingredients
: Raw organic white honey, organic 100% cocoa mass, organic espresso, organic cocoa butter.