Herbaflor Organic Peppermint Oil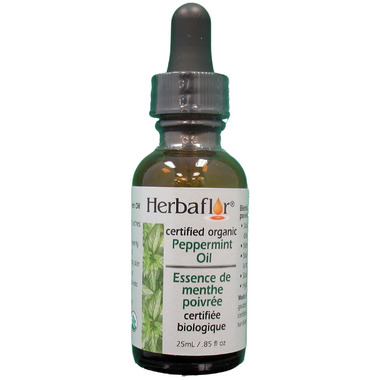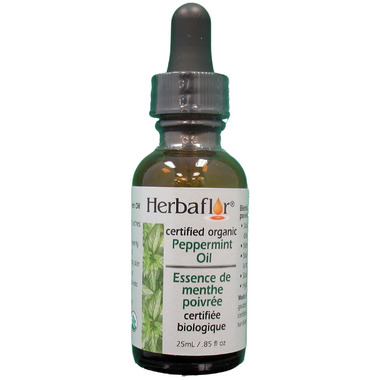 Herbaflor Organic Peppermint Oil
Peppermint Oil boasts a multitude of everyday uses. The Peppermint herb is a cross between water mint and spearmint, that thrives in Europe and in North America. Peppermint is often used to flavour foods and beverages as well as enhance fragrances. Today, Peppermint Oil is used as a traditional remedy for indigestion, headaches, cold symptoms, muscle cramps and nerve pain. Herbaflor Organic Peppermint Oil can be used on a variety of skin types to enhance healthy overall appearance. Herbaflor Organic Peppermint Oil may be a benefit in the treatment of respiratory ailments, tension headaches and muscle discomfort.
Features & Benefits:
Add to shampoo to create a cooling effect and invigorate the scalp
Nourishes and hydrates dull, dry skin and can improve various conditions related to oily skin.
Effective in reducing itching and irritation from insect bites, rashes or eczema.
Apply to abdominal areas to ease spasms in the intestinal tract, stomach aches and cramps.
Rub sparingly on forehead as a soothing remedy to ease the severity of tension headaches.
Vaso-constricting and vaso-dilating properties help control blood flow in the body.
Possesses anti-bacterial, anti-inflammatory and astringent properties
Certified organic (USDA)
Ingredients:
Organic Peppermint Oil (Piperita).

Directions:
Massage 3-4 drops of Herbaflor Certified Organic Peppermint Oil ontio various areas of skin as required.