Herbaflor Organic Tea Tree Oil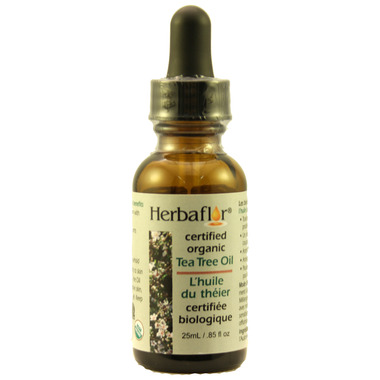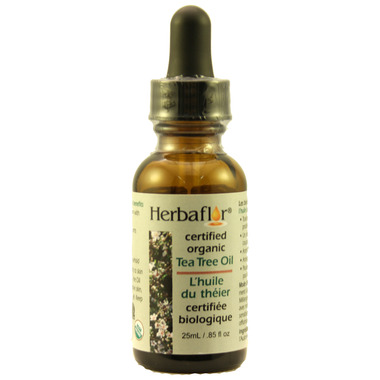 Herbaflor Organic Tea Tree Oil
Tea Trees are organically cultivated on the arid plains of Eastern Australia. This leaf-derived essential oil is an abundant source for the maintenance of healthy, clear skin. Its inherent antiseptic qualities make it suitable for everything from skin care and household cleansing to a therapeutic pedicure treatment. Herbaflor Organic Tea Tree Oil can be used for a large variety of applications from external health issues to maintaining various household cleansing applications. Herbaflor Organic Tea Tree Oil may also be a benefit in the treatment of Head Lice, Viral infections as well as Athlete's foot.
Features & Benefits:
Effectively treats problem skin with regular use and deep cleans pores and helps relieve redness
Multiple uses including skin and household care
An anti-fungal for treating Athlete's Foot, eczema or nail fungus.
An antisceptic to be used on cuts or burns
Add a small amount to shampoo to treat head lice
No preservatives, colours, additives or fragrances
Create an all-purpose cleaner by combining 2 tsp of tea tree oil in 2 cups of water in a spray bottle
Anti-microbial
Anti-viral
Certified organic (USDA)
Ingredients:
Tea Tree Oil from Eastern Australia.
Directions:
Mix 1 part of Tea Tree Oil with 9 parts water. For sensitive skin, replace water with Aloe Vera gel. Never apply directly to skin unless diluted. Keep out of reach of children.