Herbaland Gummy for Kids Immune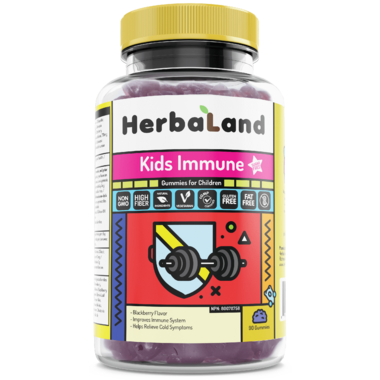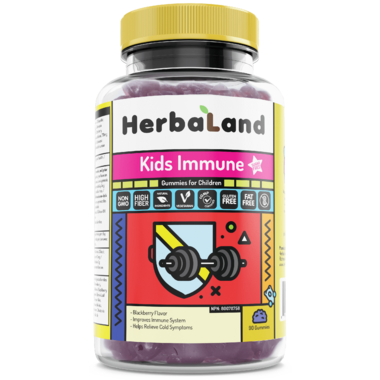 Herbaland Gummy for Kids Immune


With the combination of powerful antioxidants Vitamin C, Elderberry and Echinacea root working together to support immune health, getting over a cold has never been so healthy, tasty and fun! These delicious gummies are made with a unique plant based, organic and sugar-free formula.
Active Ingredients per Gummy (2.2g):
Vitamin C (as Ascorbic Acid) 70mg Vitamin D3 (as Cholecalciferol 5mcg (200IU) Zinc (as Zinc Citrate) 3mg Echinacea Purpurea Root (4:1) 25mg Elderberry Extract (75:1) 20mg (Equivalent to 1.5g Elderberry Fruit)

Also contains:
Organic Isomalto-oligosaccharides (VitaFiber ), Purified Water, Organic Erythritol, Pectin, Organic Fruit Antioxidant Blend (Strawberry, Raspberry, Blueberry, Tart Cherry, Pomegranate, Cranberry, Orange, Lemon), Natural Blackberry Flavor, Citric Acid, Malic Acid,Potassium Citrate, Organic Stevia Leaf Extract, Organic Sunflower Oil.