Herbaland Protein Gummies for Kids Cookie Dough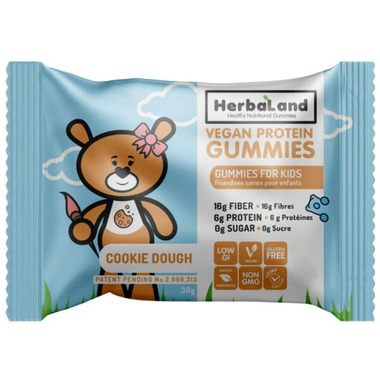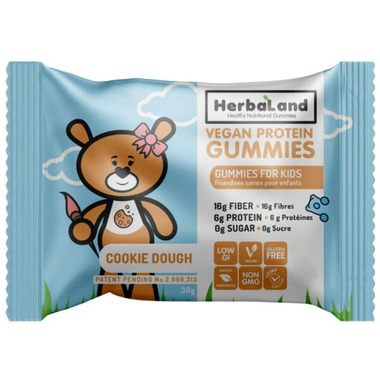 Herbaland Protein Gummies for Kids Cookie Dough
Herbaland's Protein Gummies for Kids are a delicious sugar-free protein snack your kids will love! It's the perfect snack for school, at camp or after the game.
Fully plant-based formula.
Source of protein for the maintenance of good health and helps repair body tissues.

Serving size: 1 pouch (30g)

Ingredients: Organic Isomalto-Oligosaccharides, Organic Pea Protein, Organic Vegetable Glycerin, Purified Water, Natural Cookie & Cream Flavor, Organic Erythritol, Agar, Organic Locust Bean Gum, Organic Stevia Leaf Extract, Citric Acid, Organic Sunflower Oil.