Herbivore Botanicals Beard Tonic Vetiver + Sage & Cedar + Bergamot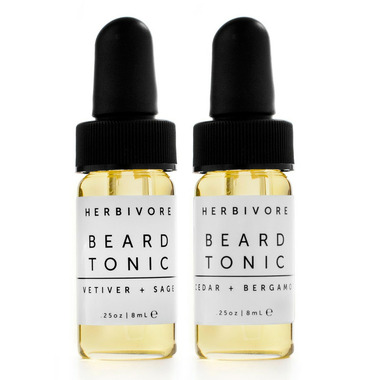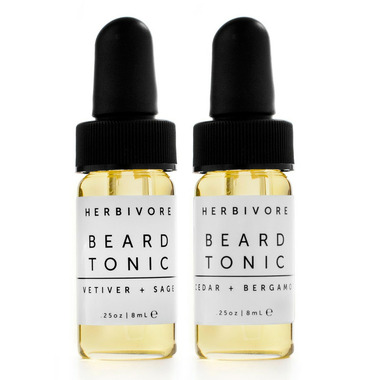 Herbivore Botanicals Beard Tonic Vetiver + Sage & Cedar + Bergamot
Gift Set of 2 Beard Tonics. These highly nourishing oil based beard tonics combine natural plant oils to promote a healthier looking beard while moisturizing the skin beneath.
Features:
Vetiver + Sage - The scent is earthy and grounding. Sage is a popular herb and Vetiver is a grass native to India.
Cedar + Bergamot - The scent combines the woodsy aroma of Cedar and the sweet and tangy citrus oil Bergamot.
Directions:
A little of this product goes a long way. Apply sparingly to palms and rub into beard for best results. Also works wonders for mustaches.

Ingredients:
Apricot Kernel Oil, Golden Jojoba Oil, Cedarwood Essential Oil, Bergamot Essential Oil, Vetiver Essential Oil, Clary Sage Oil, Vitamin E Oil