Herbivore Botanicals Blue Clay Cleansing Bar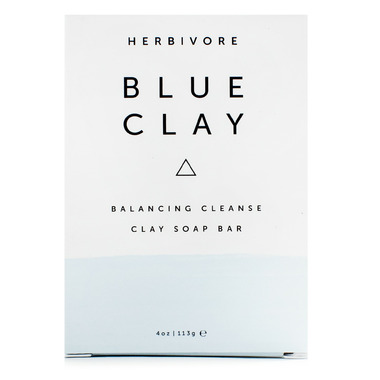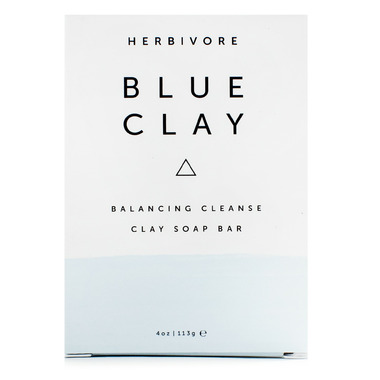 Herbivore Botanicals Blue Clay Cleansing Bar
Herbivore Botanicals Blue Clay Cleansing Bar is formulated with Cambrian Blue Clay, a rare clay found in the Siberian lakes, with clarifying and skin balancing qualities. This soap is gentle and non-drying — an ideal daily cleanser for face and body. Scented with lemon and lavender. Perfect for combination skin types since it is balancing, detoxifying but not drying.
Features:
Cambrian Blue Clay - Found in Siberian lakes and known for its clarifying and skin balancing properties. This clay penetrates deeply into your pores to draw out impurities while also helping your skin to maintain moisture. It works really well as a facial or body bar. It also provides an incredible lather making it excellent as a shaving bar.
Lavender Essential Oil - A natural astringent that works to remove impurities from the pores. It also has a uniquely calming herbal and floral aroma.
Directions:
Lather between hands with water, and apply generously to face and body. This soap is gentle enough to use every day.
Ingredients:
Saponified Oils of Cocos nucifera (Coconut) Oil, Olea europaea (Olive) Fruit Oil, Elaeis guineensis (Sustainable Palm) Oil, Tocopherol (Vitamin E), Kaolinite (White Clay), Montmorillonite (Cambrian Blue Clay), Lavandula Angustifolia (Lavender) Essential Oil, Litsea cubeba (Litsea) Essential Oil

Kelly-Anne:
about a year ago
This soap has an amazing smell, I love it. however, I bought this in the winter and it dries my skin and makes me itch. Perhaps in warmer, moister climates and/or summer months, this would be brilliant; but for me in the winter, it was not. Too bad too, because I really wanted to love it.
Page
1