Himalaya Herbal Healthcare Arjuna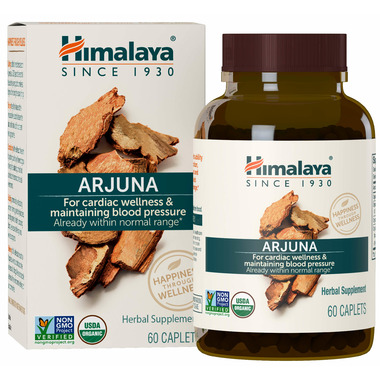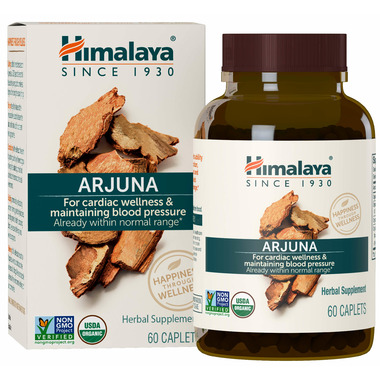 Himalaya Herbal Healthcare Arjuna
Himalaya Herbal Healthcare Arjuna is a herbal supplement for cardiac support.
Herb functions:
Cardio-protective: The extract of Arjuna bark exerts a positive inotropic and hypotensive effect, increases the coronary artery flow and protects the myocardium against ischemic damage.
Antioxidant: Arjuna contains several substances that have a very strong antioxidant benefit.
Antihypertensive: Arjuna bark also has mild diuretic properties, reduces clot formation, enhances prostaglandin E(2) levels and lowers blood lipid levels which contribute towards the management of hypertension.
Indications:
As an adjuvant in ischemic heart disease

Hypertriglyceridemia (high triglyceride levels in the blood)

Mild to moderate hypertension

As a preventive medicine to patients susceptible to ischemic heart disease
Recommended dose
: One capsule, twice a day or as directed by your physician
Composition:
Each capsule contains 250mg extract of Arjuna