Homeocan Homeocoksinum Flu Buster Nighttime Formula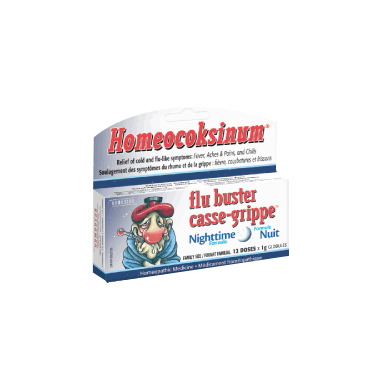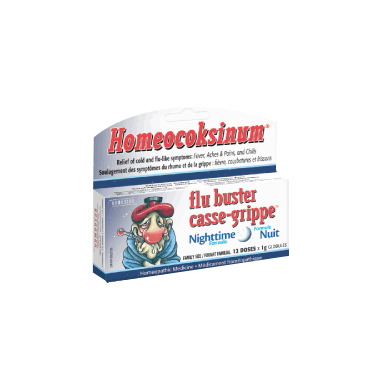 Homeocan Homeocoksinum Flu Buster Nighttime Formula
Homeocan Homeocoksinum Flu Buster Nighttime Formula is Homeopathic Medicine to be taken at the onset of cold or lu- like symptoms: fever, chills, runny nose, aches & pains, lack of energy.

Features:

Effective Relief
Antihistamine Free
DIRECTIONS: Adults and Children over 2 years of age: Take one single-dose 1 to 3 times per day. Before bedtime, at the onset of symptoms, take the contents of a tube and let dissolve under the tongue. Repeat every 8 hours, as needed or as directed by a healthcare practitioner.

MEDICINAL INGREDIENTS HPUS: Anas barbariae hepatis et cordis extractum 200CH, Chamomilla 4CH, Coffea cruda 4CH.

NON-MEDICINAL INGREDIENTS: Sucrose, lactose.

WARNINGS: Do not use if seal is broken. Consult a healthcare practitioner before use if you are pregnant or nursing. Consult a healthcare practitioner in case of high fever or if symptoms worsen or persist beyond 3 days. Do not exceed recommended dosage. Keep out of reach of children.