Homeocan Real Relief Throat Ease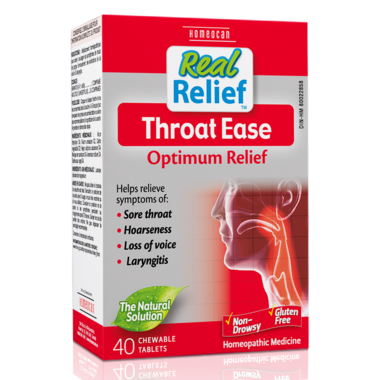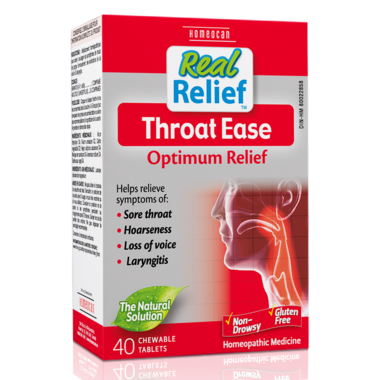 Homeocan Real Relief Throat Ease

Homeocan Real Relief Throat Ease is homeopathic medicine to help relieve symptoms of sore throat, hoarseness, loss of voice and laryngitis.
Dosage: Children (6 to 11 years): 1 tablet. Adults (12 years and over): 2-3 tablets. Chew and let dissolve tablets in mouth 4 to 5 times daily, reduce intake with improvement or as directed by a healthcare practitioner. To be taken away from meals.

Medicinal Ingredients: Arum triphyllum 4X, Illicium anisatum 2X, Carbo vegetabilis 2X, Hepar sulphuris calcareum 4X, Manganum aceticum 4X, Arsenicum album 4X, Sambucus nigra 4X.
Non Medicinal Ingredients: Lactose, magnesium stearate.

Caution: Do not use if seal is broken. Consult a healthcare practitioner before use if you are pregnant or nursing. Consult a healthcare practitioner if symptoms persist or worsen after 72 hours. Keep out of reach of children. Do not exceed recommended dosage. Keep at room temperature.