Hugglehounds Plush Durable Rubber Ruff-Tex Turtle Orange/Teal Dog Toy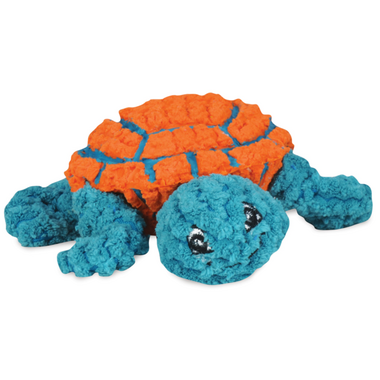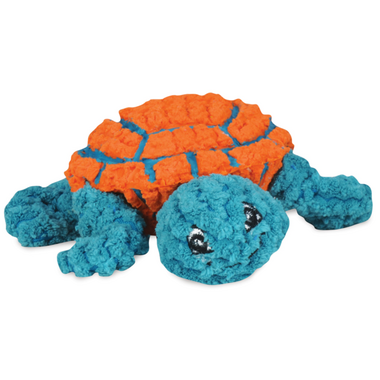 Hugglehounds Plush Durable Rubber Ruff-Tex Turtle Orange/Teal Dog Toy
Hugglehounds' Dude the Turtle is made of a unique combination of Ruff-Tex, a thick walled, flexible, 100% natural rubber product and plush corduroy fabric.

The head and tail are one long piece of material, as is each arm and leg. Dude has a loud squeaker. Your dog will love the two different materials in one toy. HuggleHounds Ruff -Tex is all natural rubber and are particularly good choices for tough chewing dogs. Latex has excellent mechanical properties for dog toys, and has outstanding resilience and tear resistance. Ruff -Tex toys are stuffed with polyurethane foam, which is environmentally friendly and contains no harmful chemicals. All paints used to enhance the toys are completely safe for dogs to play with, and chew on!

Dimensions: 2 x 8 x 6.5"

Virginia:
about a year ago
Great product. The turtle is both durable and fun. Hugglehounds toys were recommended to me by the owner of as 5 yr old boxer when we brought home our 8 week old border collie. The turtle was recommended as a chew toy, which has really worked. It is small enough for our pup to carry around in his mouth. He has been playing with and chewing on his turtle for 2 weeks and it still looks new. Hugglehounds are also colourful and fun. I highly recommend any Hugglehounds toy.
Page
1